Unlocking Investment Potential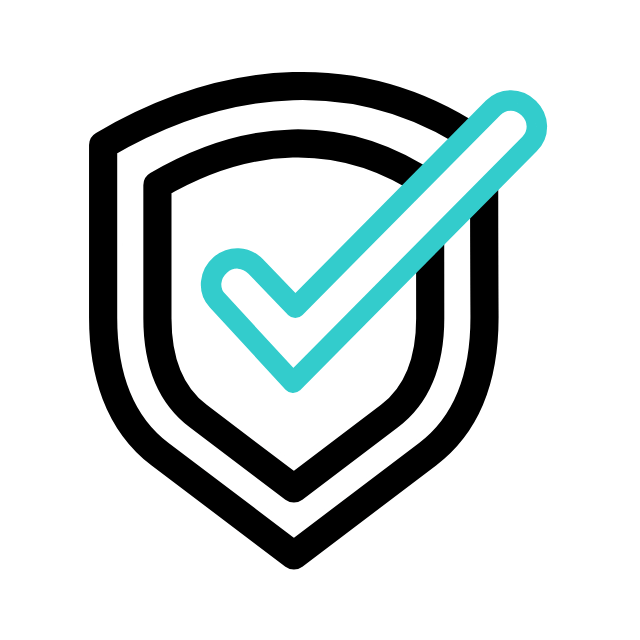 Expertise & Strategic Gudiance
Partnering with EVI provides access to a team of seasoned experts with deep industry knowledge. Our experts offer strategic guidance throughout the selling process, leveraging their experience to navigate complexities, identify growth opportunities, and optimize your business from the ground up.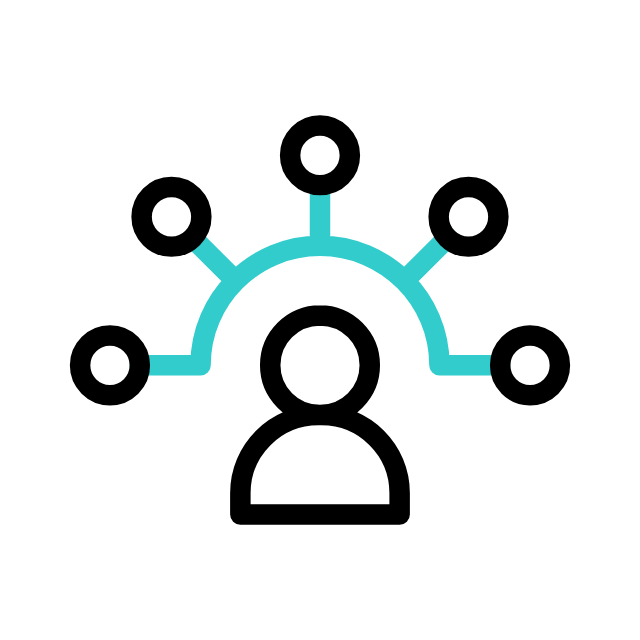 Efficient & Transparent Transaction Process
Our team's diligence ensures a thorough evaluation of opportunities and risks, fostering a clear understanding for both parties. This commitment to transparency, combined with our streamlined processes, leads to a smooth transaction experience for business owners seeking to divest their assets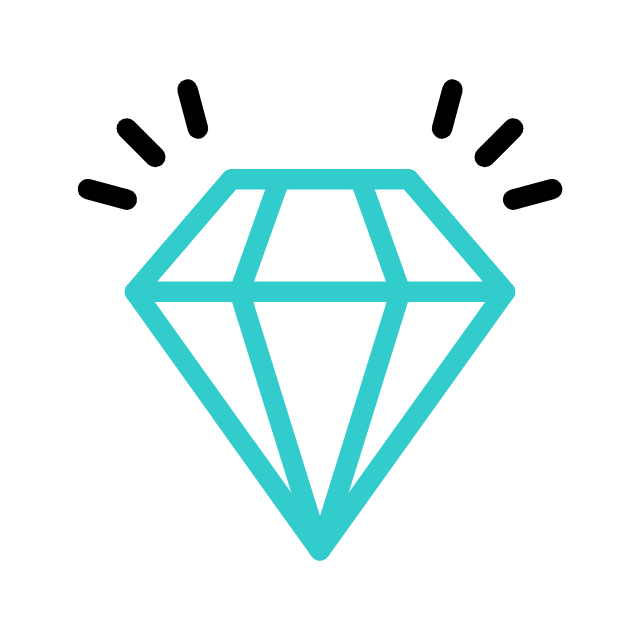 Optimized Valuation & Deal Structuring
EVI is committed to maximizing the valuation of your business. Through meticulous financial analysis and a structured approach, we tailor deal structures to align with your goals, ensuring a transaction that not only meets your financial expectations but also positions your business for future success.
Our Approach
At EVI, our approach is anchored in a dedicated team of seasoned experts, a structured methodology, and unwavering diligence. Our team, comprised of industry specialists, financial analysts, and strategic advisors, collaborates seamlessly to deliver tailored solutions for those looking to optimize the value of their businesses. Our structured method involves a comprehensive analysis of market dynamics, financial health, and growth potential. We prioritize diligence in every aspect of the process, ensuring a meticulous evaluation of opportunities and risks. With a commitment to transparency and client-centric strategies, we guide business owners through a seamless transaction journey, leveraging our expertise to maximize value and achieve successful exits. Partner with us for a results-driven approach that combines expertise, methodology, and diligence for unparalleled success in selling your business.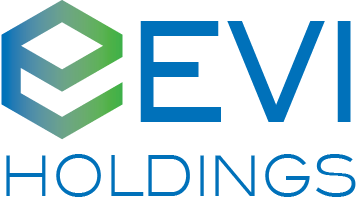 Team
The EVI management team is comprised of individuals with a wide array of backgrounds, possessing substantial expertise in areas such as investment management, banking, strategy consulting, operations, P&L management, and growth. Our team collectively holds around 20 c-suite positions and 30 board seats in the United States and internationally, contributing a wealth of leadership and governance experience. Furthermore, our combined track record spans several decades, involving transactions exceeding a total deal value of over $70 billion.
Contact Us
Please contact us at info(at)evi-holdings.com.
EVI Holdings LLC
4001 W. Newberry Rd
Suite C-1
Gainesville, FL 32607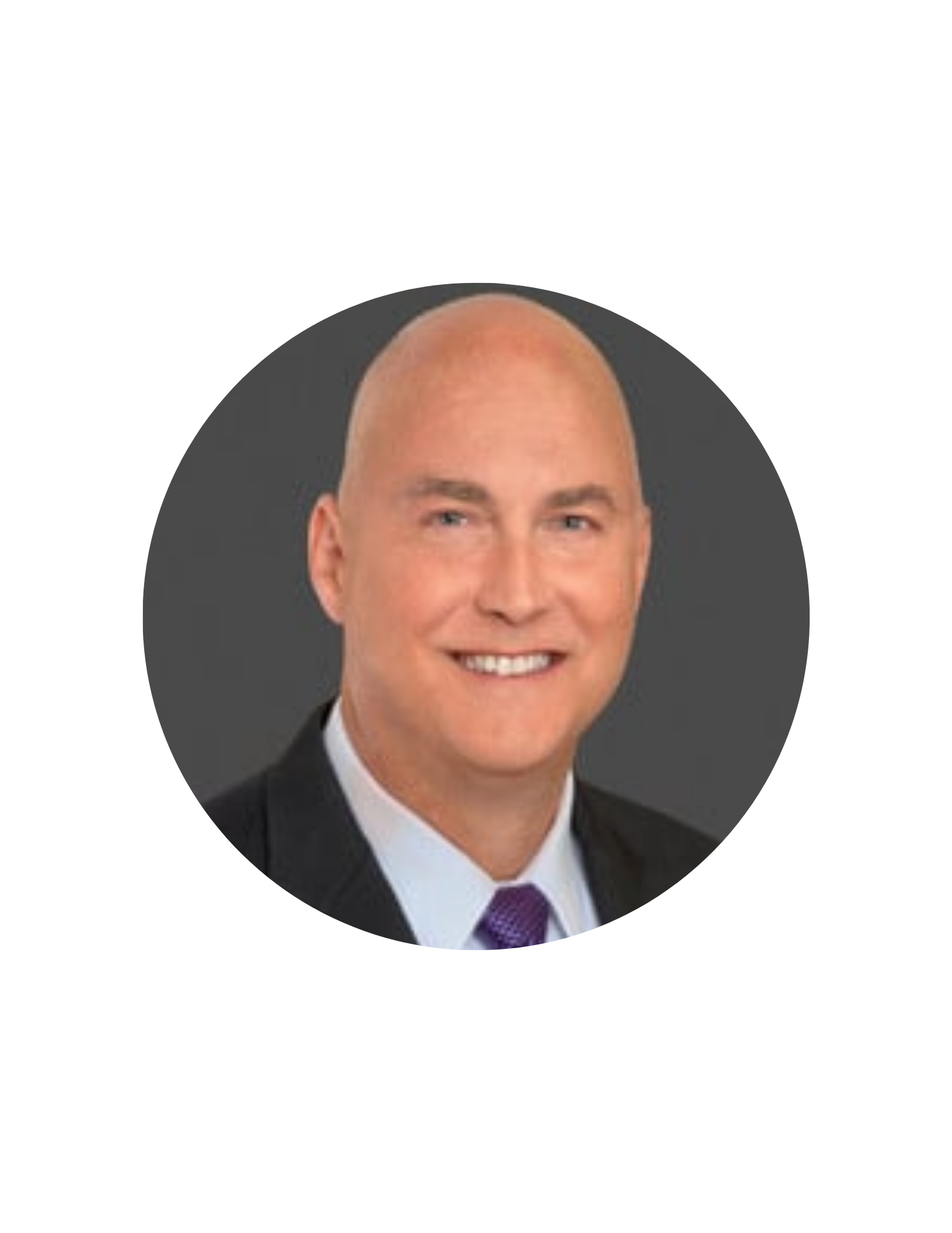 Kevin W. Massengill, Chairman, EVI Holdings Corporation
In addition to EVI Holdings, Massengill is the Executive Chairman and Co-Founder of Meraglim Holdings Corporation, a professional, scientific and technical investment holding company. He is the Managing Director of Massengill Advisory LLC and the Chairman of several private companies: NorthStar Essential Holdings, Panthera Senior Living, RecordAI, Regimen Holdings, Southern Wholesale Partners, United Pain Clinics, and Vernal Partners Inc.
Massengill was an award-winning senior executive at Raytheon (NYSE: RTX) and Leidos (NYSE: LDOS), a managing director of a boutique investment bank, Silver Leaf Partners, in NY, and CEO of Consultancy Partners Group in Abu Dhabi. A retired US Army Airborne Ranger qualified officer and a Middle East Foreign Area Officer, he holds an M.A. from Princeton University, a B.A. from the University of Missouri-Columbia with continuing education at Harvard Law School's Program on Negotiation and INSEAD-Fontainebleau's International Directors Program.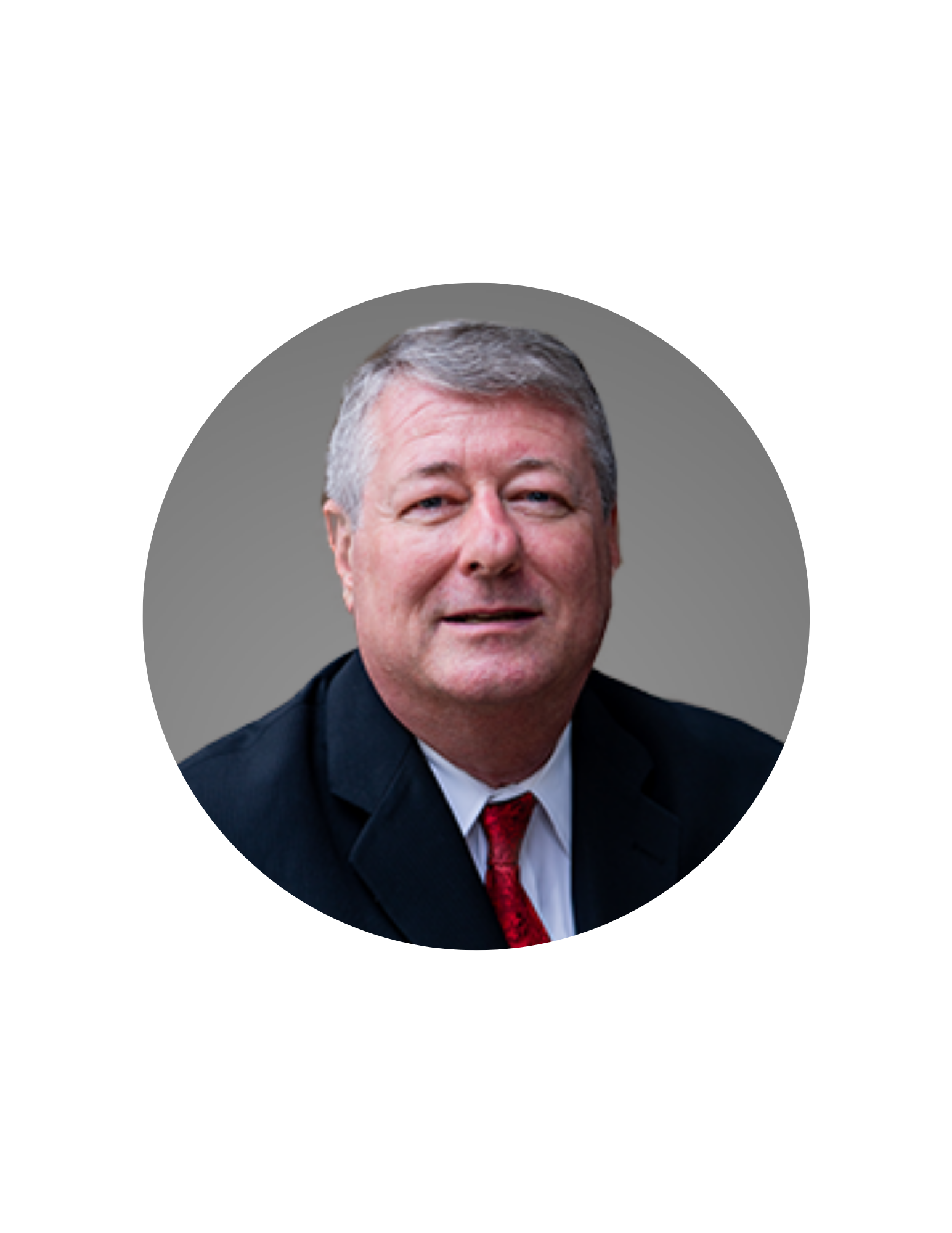 Walter P. Adams, Chief Executive Officer, EVI Holdings Corporation
Walt Adams is a seasoned and highly successful business development and service delivery professional with 35 plus years of multi-national experience in federal, international, and commercial markets. In addition to leading operational integration of acquired companies to preserve corporate valuation, Walt is a veteran of multiple technology and services startups, both organic and venture-backed, including successful IPOs. Walt helped grow startups such as Teligent, iSavvix, Airak, and iKimbo. He worked on several boards, including Airak, and served as COO for iSavvix. Walt is the founder of EVI and serves as founder and CEO of Praxxs and Century 22 Solutions. Walt also has experience as president of the Broadband over Power Line Industry Association (BPLIA), where he worked with the Federal Communications Agency to develop industry regulations.
Walt has extensive experience qualifying and pursuing international business in Saudi Arabia, Poland, and Cambodia. He also developed global technology strategies for multinational pharmaceutical conglomerates in Europe, Latin America, Middle East, and Asia-Pacific.
Throughout his career, Walt developed his extensive domestic and international experience working for companies such as Teligent, the Federal Home Loan Mortgage Corporation (Freddie Mac), and James Martin Strategy. In addition, he has developed key business alliances and worked with numerous Fortune 500 companies, including Leidos, SAIC, GDIT, Lockheed Martin, General Motors, DirecTV, Deloitte Consulting, Warner Lambert, Schering Plough, the Navy Exchange, Nippon Telephone, Telegraph (NTT), and Motorola.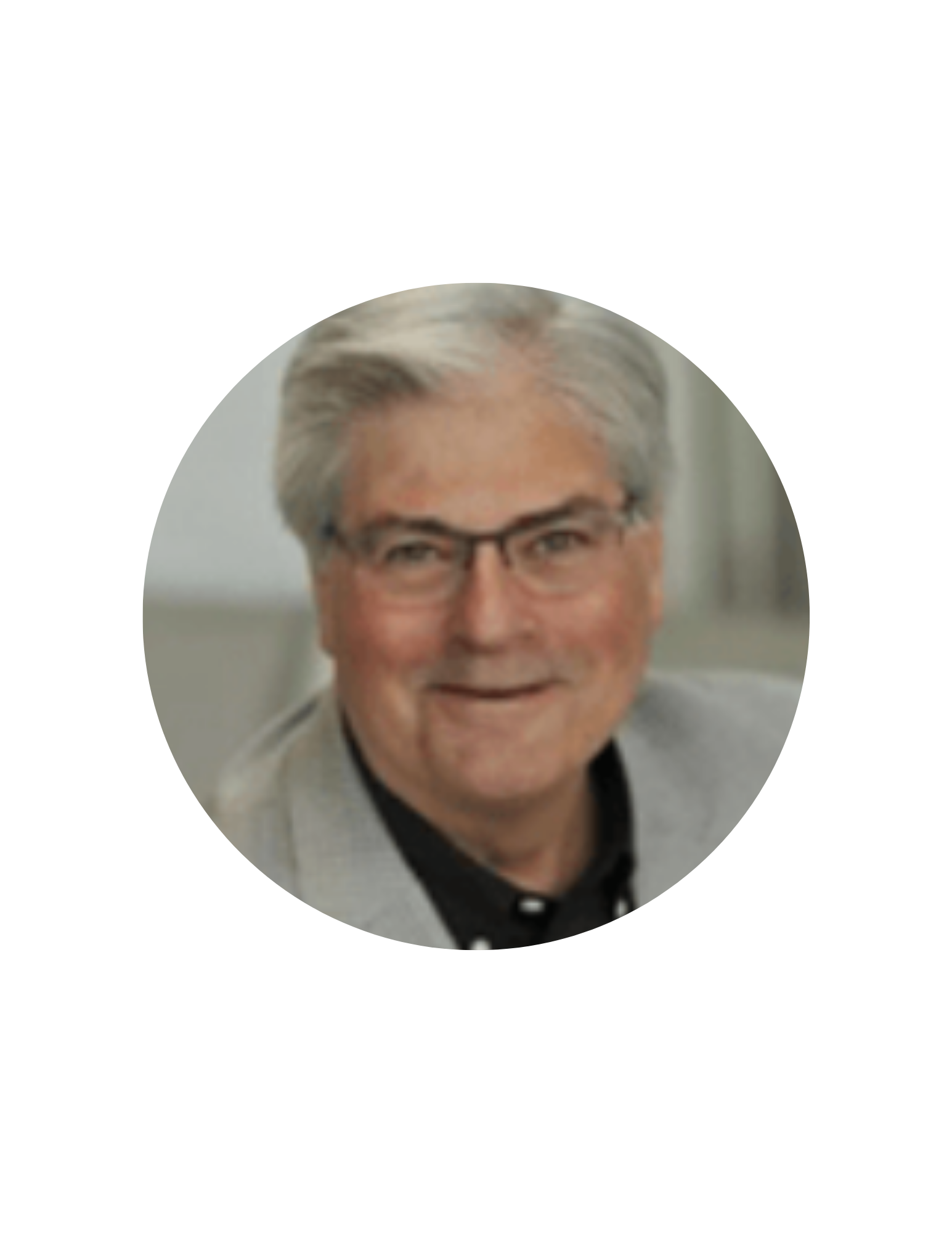 Paul Marcela, Corporate Secretary, EVI Holdings Corporation
President of Governance Partners Group and former Vice President, General Counsel & Corporate Secretary of two Cerberus Capital Management private equity portfolio companies, 24 years with Dow Corning Corporation as General Counsel & Assistant Secretary, B.S. in Economics and Political Science from Allegheny College, M.B.A. Finance from Central Michigan University, J.D. from Case Western Reserve University.
https://www.linkedin.com/in/paul-marcela-8b953922/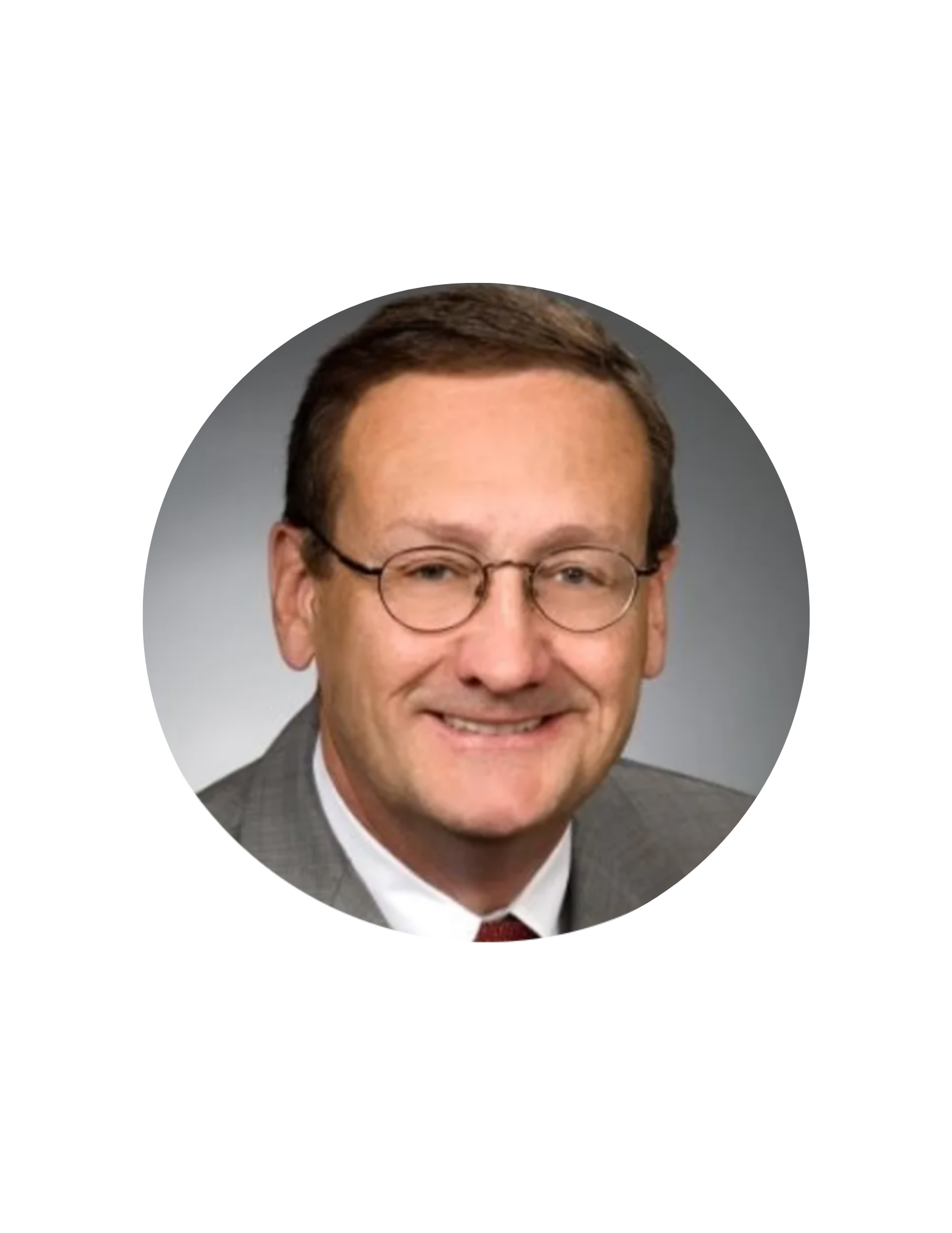 Robert J. Miller, Director, EVI Holdings Corporation
Wealth of experience in corporate law, mergers and acquisitions, intellectual property strategy, technology licensing, contract law, litigation and claims defense, and international trade. Built and developed strong legal teams both domestically and internationally to meet the ever changing legal landscape. Effective and valued counselor to senior global management. A strong, proactive, principled leader with high energy and a tenacious can-do attitude. 
Robert J Miller has extensive experience as a Legal Corporate Executive leading a 150+ lawyer department at a Fortune 50 company and as a hands-on lawyer doing deals varying in size from $1 million to $55 billion. Miller was a valued counselor to senior management . He has led legal teams of in-house and law firm lawyers in the US and across the world with a significant focus in Asia. His 37 years of experience include a 30 year career at Procter & Gamble and a seven year career as a Partner and Of Counsel with Jones Day. He is a strong, principled, proactive leader. 
While with Procter & Gamble he progressed through several positions of increasing responsibilities culminating in a six year stint as Vice President General Counsel-Global Legal. During this period he led Procter's legal work to purchase Gillette and the extensive efforts to integrate the legal teams and entities. He lead joint venture negotiations with Sanofi-Aventis and major outsourcing arrangements with HP, IBM and Jones Lang Lasalle. He led efforts to resolve and defend successfully major competitive disputes and insurance recovery claims. 
Prior to this assignment he served for five years as Vice President General Counsel and Public Affairs-AsIa living in Japan and working extensively in China and across Southeast Asia and India. He established several joint ventures and wholly foreign owned entities in the PRC and helped secure Government approval. Robert led the negotiations to purchase Hutchison Whampoa China's interest in their Chinese partnerships with P&G. He also purchased and divested businesses in the US, Korea, Taiwan, India and brands in Japan, the US and globally. 
While at Jones Day he represented clients in the consumer products, healthcare, retail, industrial materials and pharmaceutical sectors. This work included transactions, corporate governance and reorganizations, and litigation in the US, UK, India and China. He served as a Director of the Columbus Council on World Affairs. 
After leaving full time legal practice he has continued to help select clients and has focused on teaching law students and MBA students. He is an Adjunct Professor at The Ohio State University Moritz College of Law and at University of Cincinnati Lindner College of Business. His teaching has focused on doing business in China and on getting graduating students ready for work by developing pragmatic skills. He also sponsors a speaker series at the Moritz College of Law bringing leading Restructuring lawyers to campus.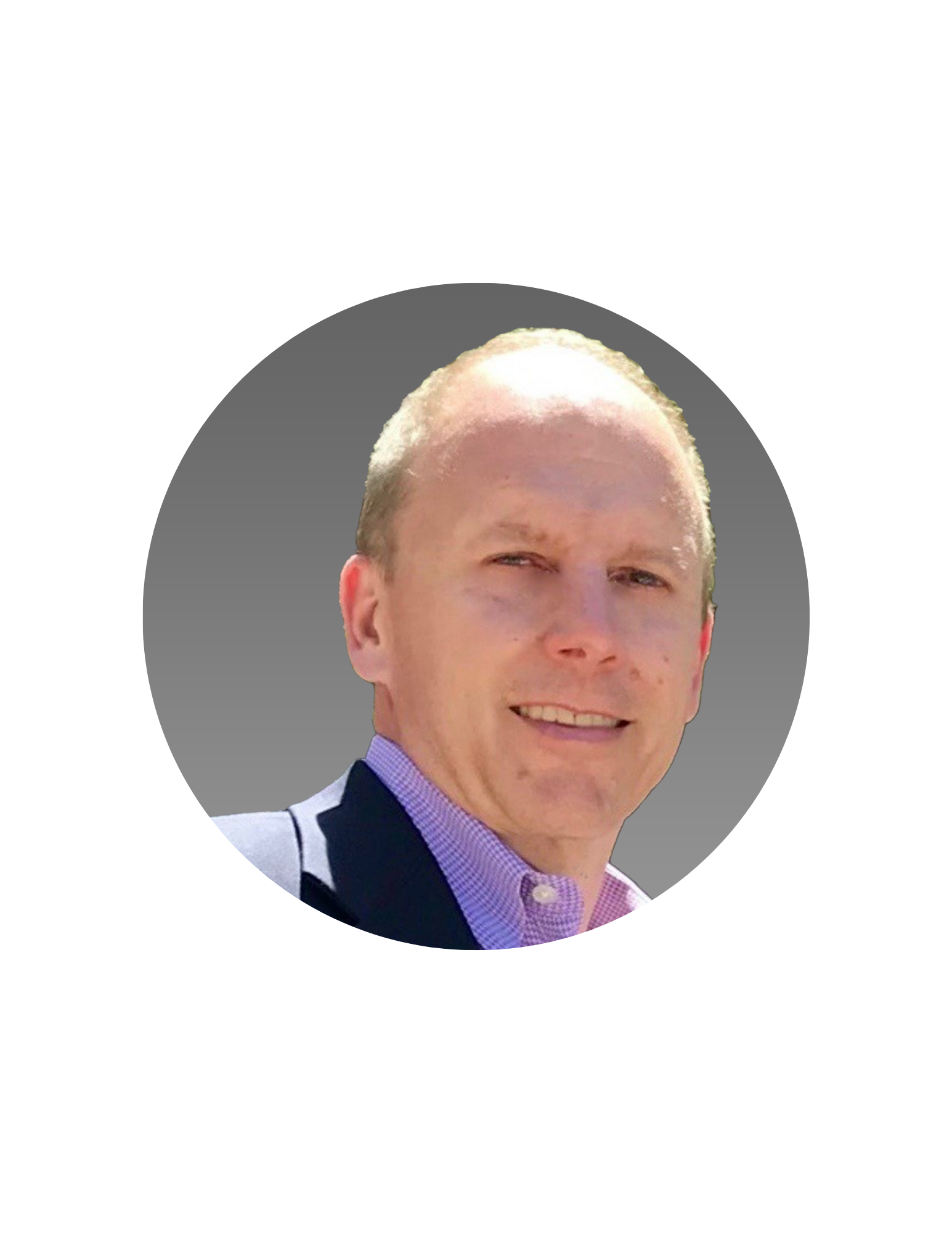 Brian Wieber CPA, CISA, CFE
Director, EVI Holdings Corporation
Brian is an experienced non-executive outside Board Director, Qualified Financial Expert, Chief Audit Executive (CAE), and Senior Advisor with over 30 years of commercial experience leading financial, operational and information technology risk management. He served in these capacities for some of the largest multi-national and U.S. companies including KKR, Lazard, Morgan Stanley, D&T, and Grant Thornton, encompassing all ownership structures, from public, private, private equity, and non-profits, as well as start-ups. Brian currently serves as a Senior Advisor for Grant Thornton supporting their Private Equity Advisory and Execution Practices, and as an Operating Partner for Cadiz Capital. Brian has a great ability to advise, coach and shape strategic agendas, with a real passion for driving change and an imaginative approach to creating transformative outcomes. He is recognized for his skills in building effective relations, supporting investors and Boards of Directors, and rallying teams to achieve results materially beyond what would ever be expected. He places an ethos of fairness and integrity of all corporate, colleague and client-facing activity to enhance performance, engender mutual collaboration, and enable solutions that meet a need. Lastly, Brian is known for being adept at collaborating with boards of directors and executive teams to evaluate internal controls over operational, technological, financial, regulatory compliance and corporate governance and creating a culture of willingness to change.
Prior to his current roles referred to above, Brian was the CAE for KKR, accountable to the Audit Committee and the Firm's Board of Directors. This position worked closely with all levels of executive senior management, providing strategic direction, leadership and management of the Internal Audit, Enterprise Risk and SOX functions. Such role was responsible for developing, coaching, and leading teams, and developing best practices and nurturing a culture of commitment, with the highest order of integrity.
At KKR, Brian resided on various firm leadership committees: Operating Risk Committee, Global Valuation Committee, Portfolio Management Committee, Information Security Committee, Innovation Committee, and Business Approval Group Committees (Private Equity and Credit), and an active member of domestic and international subsidiary boards (AIFM [Dublin], UK [PE, Credit, Capital Markets], MENA, Asia). Brian has a great ability to advise, coach and shape strategic agendas, and to rally teams to achieve results materially beyond what would ever be expected. He has a real passion for driving change and an imaginative approach to creating transformative outcomes.
Prior to KKR, Brian held executive senior leadership positions at Lazard Freres & Co. and Morgan Stanley, with selected impactful achievements that included global SOX IPO readiness; top rated regulatory audit ratings; best in class audit functions that achieved firm-wide distinction; and a differentiated bench for which front office would tap as part of their hiring programs.  Brian began his career at D&T where he secured his CPA license.
Brian holds an MBA in Finance from Fordham University and a Bachelor of Science in Accounting and Finance with Honors distinction from New York University. He received his certifications as a CISA and CFE, and is Series 7, 63 and 27 registered. Brian frequently speaks in public forums, serves as a part-time adjunct professor for Fordham University, and provides strategic advice to business leaders about governance and private equity.
Brian lives in Summit, New Jersey with his wife of 30 years, and has two sons. He is an active participant and avid fan of sports, loves to travel and is committed to health and fitness.
https://www.linkedin.com/in/brian-wieber-CPA-CISA-MBA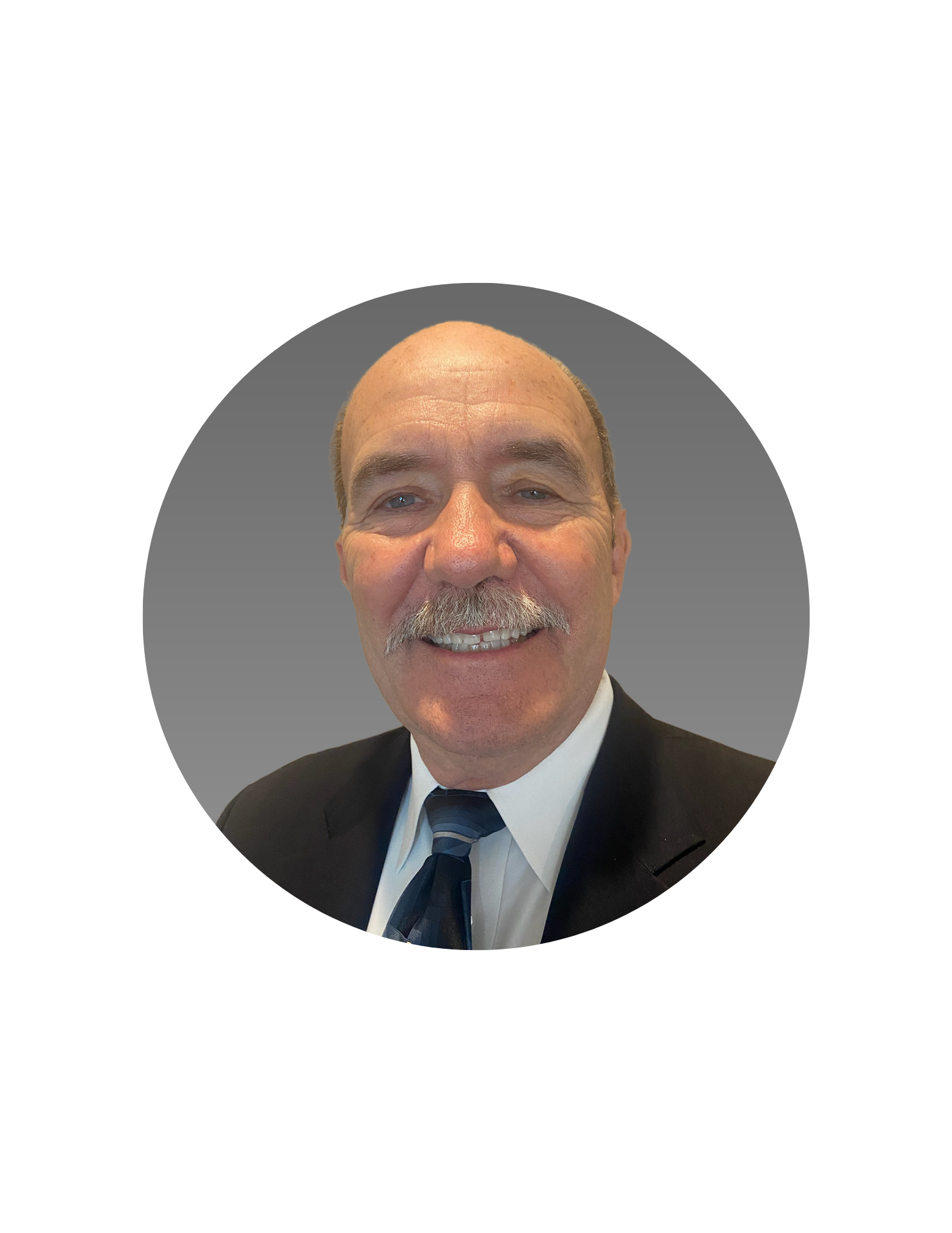 Randy Jones, Advisor, Co-Founder, EVI Holdings Corporation
Randal (Randy) Jones is an entrepreneur with 25 years of successful experience in business development, contract awards, and program execution in federal, commercial, and international business.  Randy is a co-founder and partner of EVI, co-founder and COO of Century 22 Solutions (HUBZone), Principal and Partner of PRAXXS LLC (HUBZone), and is the Principal for National Security Support Services (NS3) (SDVOSB).  Randy's experience includes 16 years with SAIC and Leidos where he managed new business pursuits and awards of up to $1B and executed the most complex of government contracts.
Randy is a retired Special Forces officer and Russian Foreign Area Officer, holding an M.A. from Georgetown University in Russian Area Studies, and a B.A from West Virginia University in Russian.  His military experience includes International Arms Control, Special Operations, Psychological Operations, and Defense Intelligence.  He is the author of Pendulum, a cold war historical fiction novel.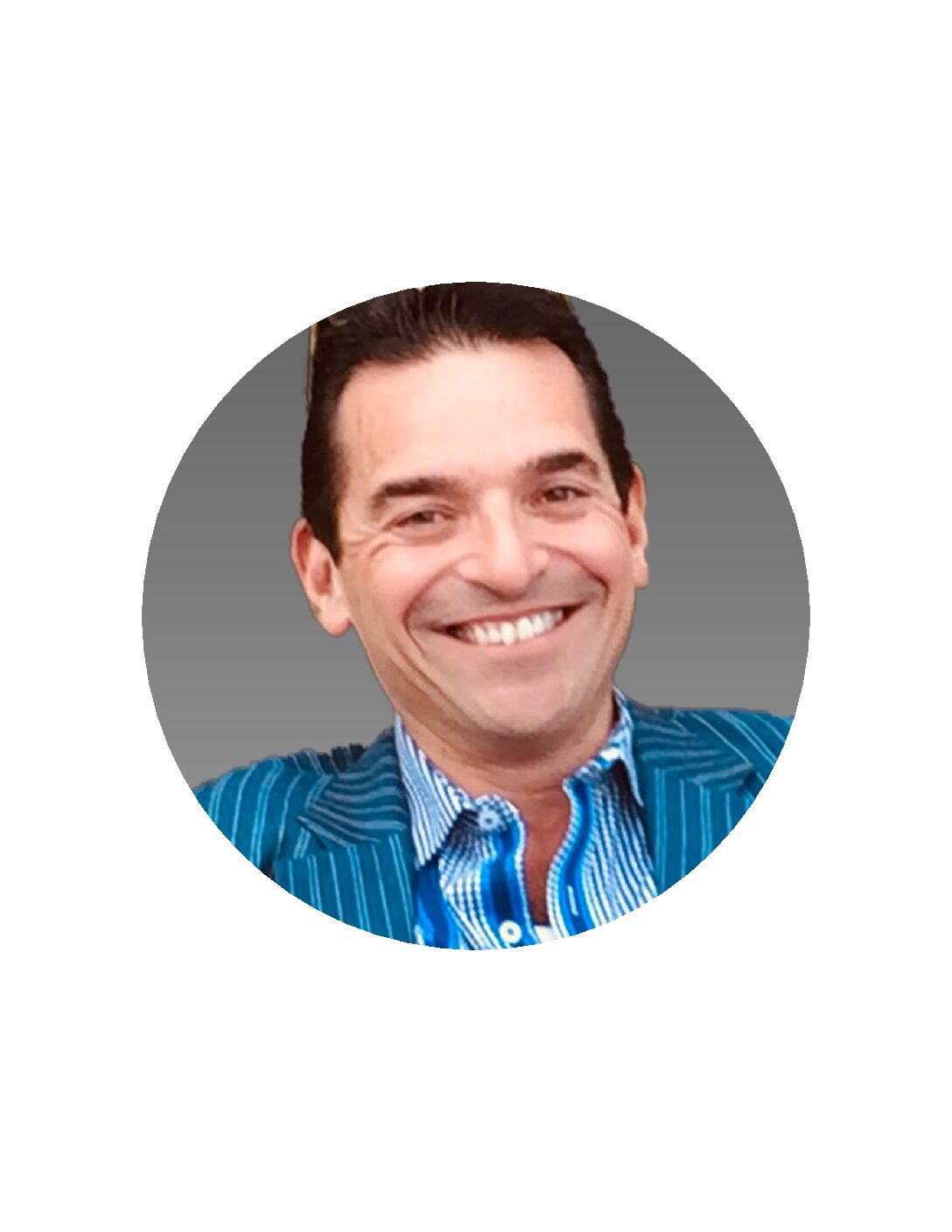 Abe Morris, Advisor, EVI Holdings Corporation
Abe Morris has over 35 years of operational, finance, and Wall Street-related experience during which time he raised over $5 billion in capital (both public and private), executed global merger and acquisition transactions, restructured companies in the United States, Canada and Europe, and held various senior corporate management positions. Morris' experience spans industries including telecommunications, renewable energy, recycling, consumer packaging, LED lighting, geospatial mapping, magazine publishing, food retailing, and construction. Morris has also served as both an executive and board member for several start-ups.
Morris applies his combined legal, financial, operations, and turnaround experience both domestically and internationally. He has held C-level positions on both permanent (Teligent, MFS Communications, and Peter Kiewit Sons) and interim basis (Lighting Science Group, GeoDigital, Infinia, Aria, SpinVox, Asprey & Garrard and Leslie Rudd Investment). Among Morris' notable accomplishments are restructuring SpinVox and selling this technology company to a Fortune 100 company and spearheading as CFO Teligent's $1.6B IPO and subsequent growth to a market capitalization of $6.0B.
Abe received a J.D. with High Honors and a B.A. in Political Science with a concentration in Economics from The George Washington University. He is active in several philanthropic organizations and serves on the Board of Directors of The Wistar Institute, one of the largest independent medical research institutions in the United States and a leader in biomedical research and vaccine development. Morris and his wife are active supporters of Living Beyond Breast Cancer, an organization that reaches over 600,000 people nation-wide.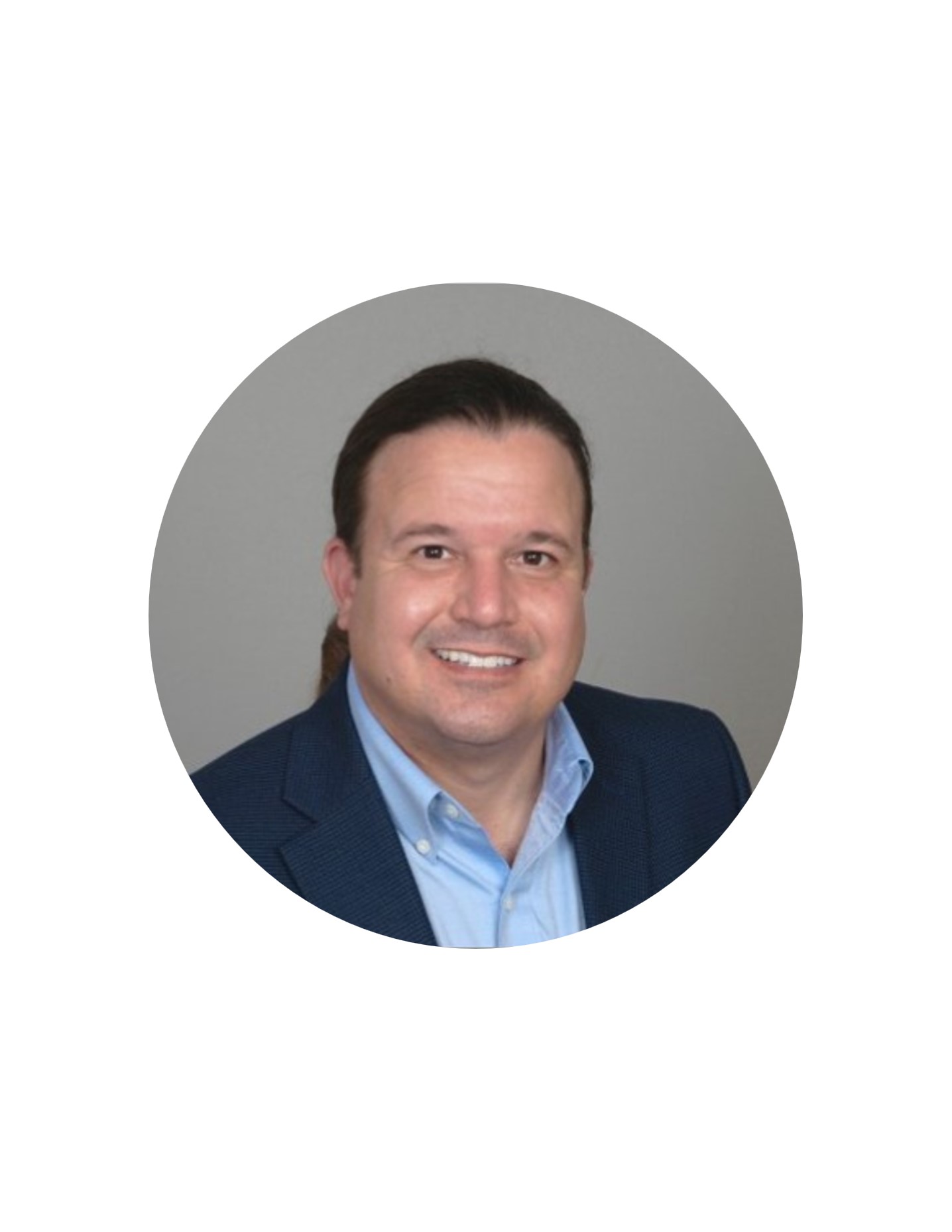 Alan Ayers, Advisor, EVI Holdings Corporation
Alan Ayers has 17 years' experience in strategic planning, business development, clinical operations, sales/marketing and customer service for urgent care, occupational medicine, and primary care facilities.
Currently, Ayers serves as President of Experity Consulting, responsible for helping clients identify and cultivate new revenue streams while supporting the company's strategic growth initiatives. Experity is a leading service provider to ~5,000 urgent care centers offering a proprietary electronic medical record and practice management platform as well as contracting and credentialing, billing, and teleradiology services.
Ayers has consulted with independent, PE-backed, and hospital-affiliated platforms representing well over 1,000 units. He has also served as an expert witness in landlord-tenant litigation involving urgent care.
From 2017 to 2021, while still part of Experity, Ayers served as Chief Executive Officer of Velocity Urgent Care, a venture of Sentara Healthcare, growing the company from 7 to 17 locations building a complete operating and administrative infrastructure, assembling leadership and management teams, migrating systems, optimizing the staffing model, acquiring the hospital's occ med practice, and implementing a values-based culture. In 2020, Velocity Urgent Care became the leading provider of COVID19 test services in its markets.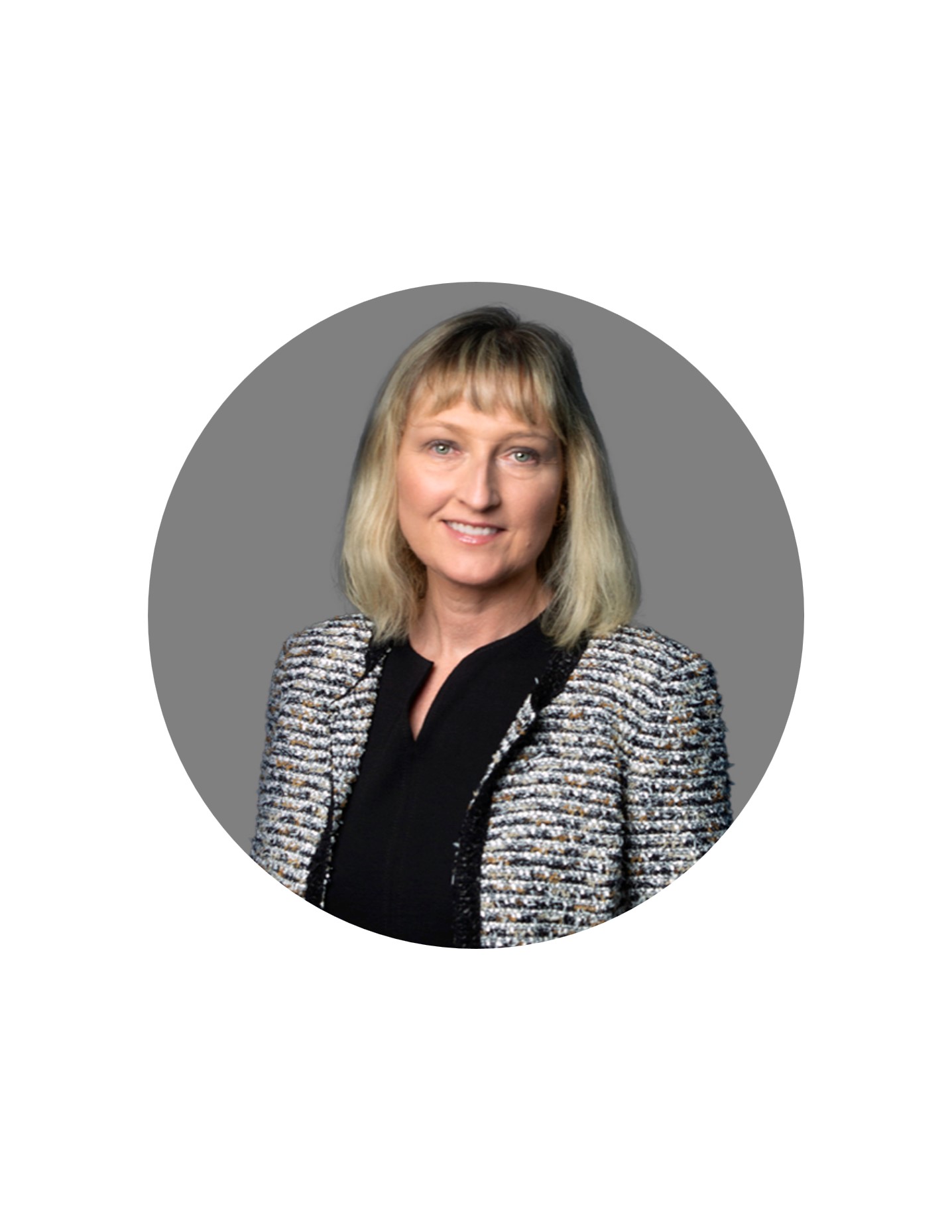 Kariena Greiten, Advisor, EVI Holdings Corporation
Kariena is experienced in leading within the U.S. and internationally, with organizations as large as 900+ employees, and P&L ownership to $1.2B. Her leadership experience spans across Fortune 500, private equity-backed, privately held, and founder-led environments where she has delivered both within high-growth/high-scale and turnaround environments.
Earlier in her career, she held progressive roles in corporate finance, venture capital, global finance, and litigation management at CIGNA Health Services, Tymetrix, Bank of America Securities, and Travelers Property Casualty. In recent years, she transitioned from finance into commercial leadership while at Magellan Health Services, National Imaging Associates (NIA), and more recently, HealthHelp.
While at Magellan Health Services, she played an integral role in growing the newly acquired NIA business by 16.2X while concurrently growing the Behavior Health Management business.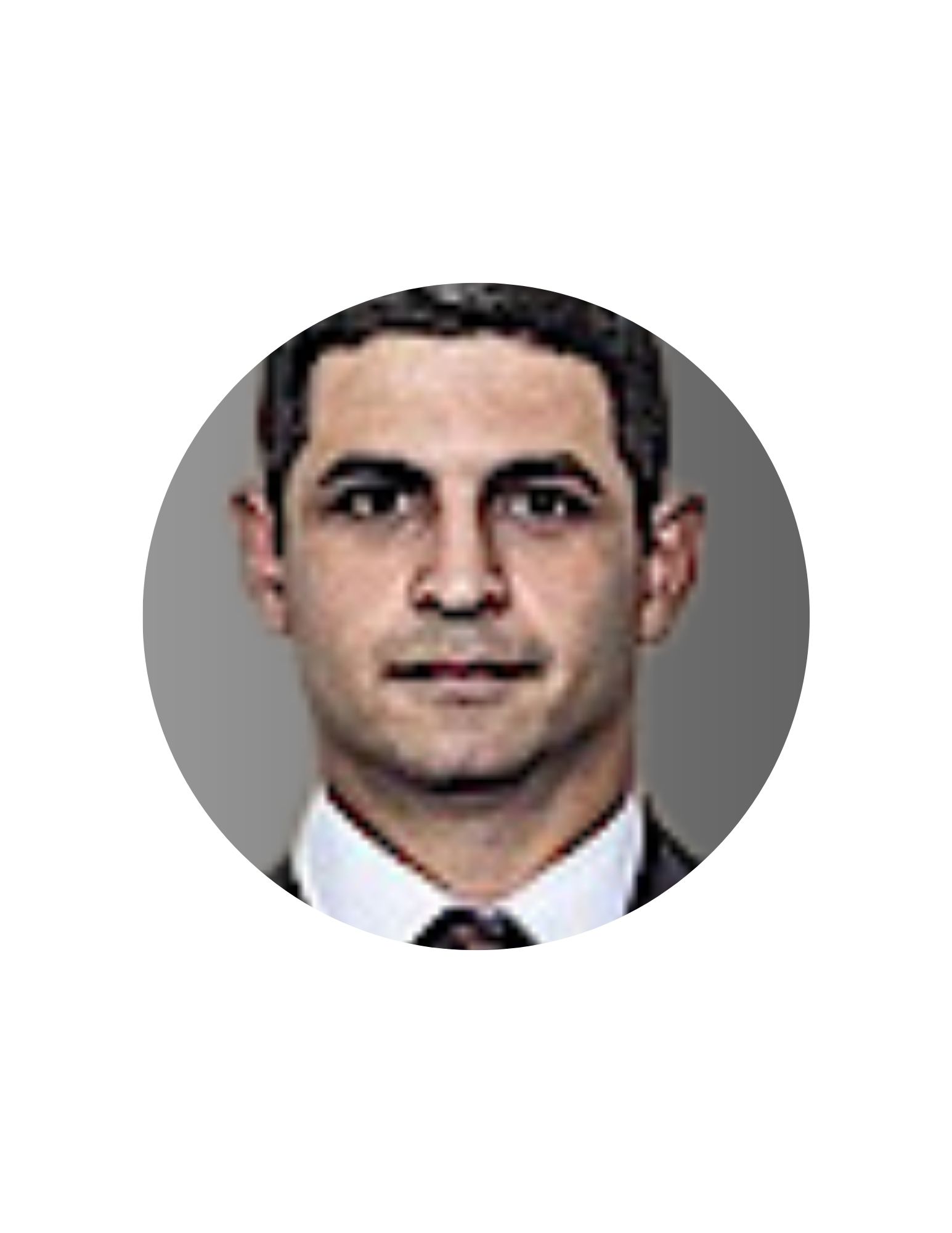 Dr. Ali Pashazadeh, Advisor, EVI Holdings Corporation
Dr. Pashazadeh's healthcare investment banking career spans nearly 20 years, including at Goldman Sachs, UBS, and Blackstone, where he advised companies and boards on large and complex strategic transactions around the globe. He has extensive hands-on operational experience as interim CEOs in complex corporate turnaround situations and in the launch phase of a company.
Dr. Pashazadeh is a trained surgeon, who continues to be an active medical practitioner in the acute care setting having specialized as a trauma and reconstructive surgeon nearly 30 years ago.
In addition to his advisory and medical careers, Dr. Pashazadeh has combined his passions for martial arts and motorsports with his trauma experience by overseeing the implementation of US military trauma protocols in Thai Boxing and by designing driver safety equipment still used today in Formula 1, initiated following the death of Ayrton Senna in 1994.
Dr. Pashazadeh serves in a leadership role on numerous philanthropic efforts, founder of Amazonas Protect (est. 1992) managing and protecting primary rainforest globally, Trustee of the Foundation for My Door (est. 2001) providing a "safe place" for marginalized / disenfranchised families with young children who need warmth and a door they can close.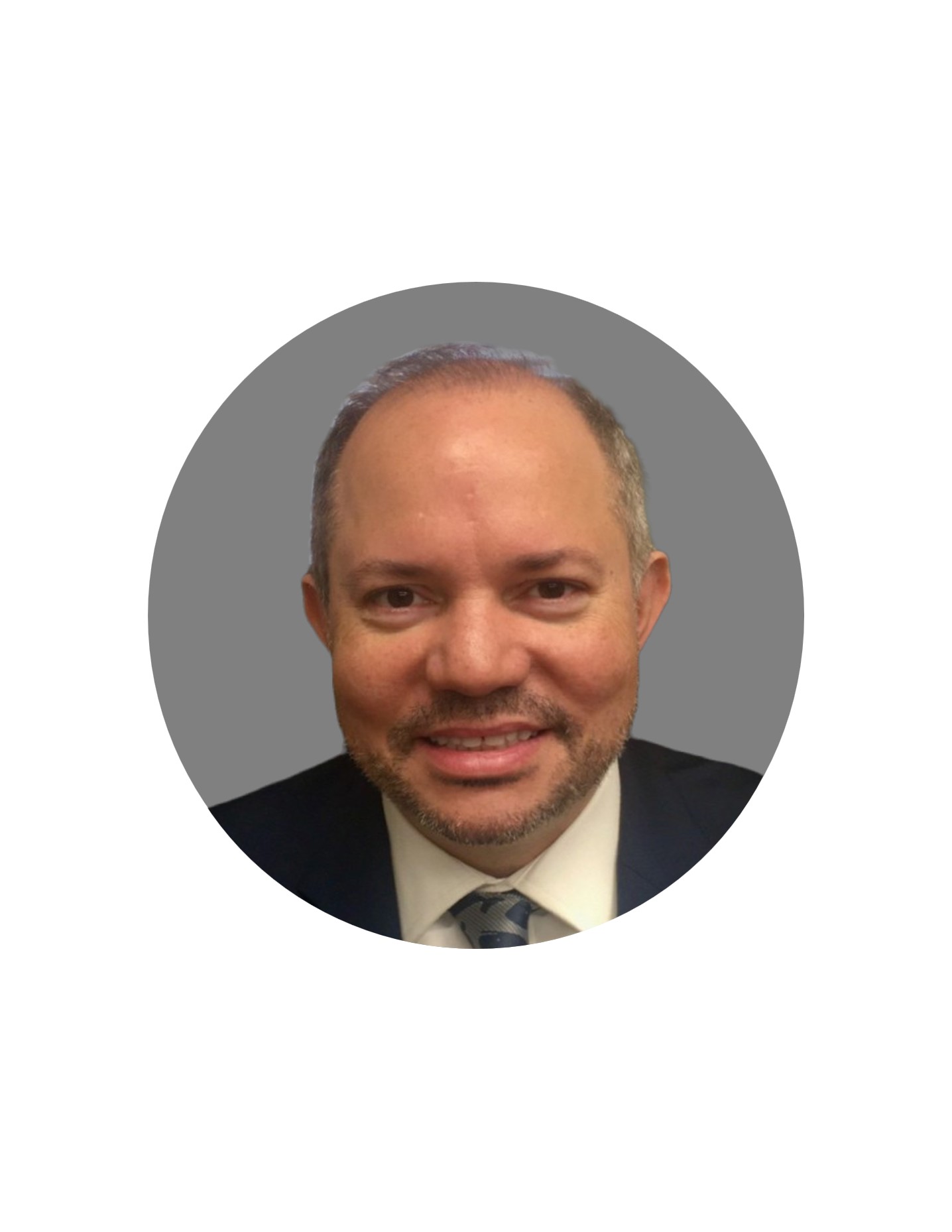 Dr. Anthony Russell, Advisor, EVI Holdings Corporation
Dr Russell is an effective healthcare executive who leads as the Chief Administrative Officer of Ambulatory Medicine at Community Memorial Health System. In this role, he is responsible for all aspects of the clinical operations, physician relationships and contracting for nineteen Ambulatory Medicine outpatient facilities, which include Hospital Outpatient Departments, Rural Health Centers, and MSO practices with more than 130 practitioners. He also leads the organizations Medicare Value-Based Reimbursement models. Dr Russell is double boarded in Pediatrics and Clinical Informatics. He also led as the Executive Director responsible for the Accountable Care Alliance of Ventura, a local Medicare Shared Savings Program track 1+ ACO and is the executive sponsor for our Caravan Health's ACO partnership.
Dr Russell is a business-savvy entrepreneur, turnaround expertise, and investor with private equity holdings in many companies across many industries. He also is a leader in small business development and has been engaged in multiple mergers and acquisitions.
Dr Russell has held roles including the Executive Medical Director for UCSF Benioff Children's Physicians where he advanced the CIN, while leading physician engagement & alignment, and coordination of care. He was also the Medical Director of Clinical Informatics for Sutter Physician Services where he advanced clinical integration and the Epic EHR adoption with independent physicians across Sutter Health's California footprint.